Building a home gym can be both a daunting and expensive task. I've had one now for nearly a decade and have taken pretty much all of my best advice and compiled it in this home gym guide. Whether you plan to build a garage gym, basement gym, spare bedroom gym, or even a backyard gym, this guide will help show you how a gym at home can not only be done on any budget, but it can also improve your health, wealth, and happiness.
The almighty Home Gym.
Seriously, home gym owners are a different breed of people.
These are folks dedicated to becoming fitter in the comfort of their home and there's no bigger proponent of this movement than I.
I understand that training and accomplishing your physical goals can be difficult at times, but what if I were to tell you there was an easier way? A way that you no longer have to leave the comfort of your home to accomplish your goals. A way that is not only efficient but also economical.
I plan to show you the way to join tens of thousands of other who have decided to stop procrastinating and take the leap into creating their very own home gym.
I do have to warn you; this is a MASSIVE guide. I tried to provide as much value and information as possible, so feel free to bookmark it and come back if you'd rather not read it all in one sitting.
Let's do it!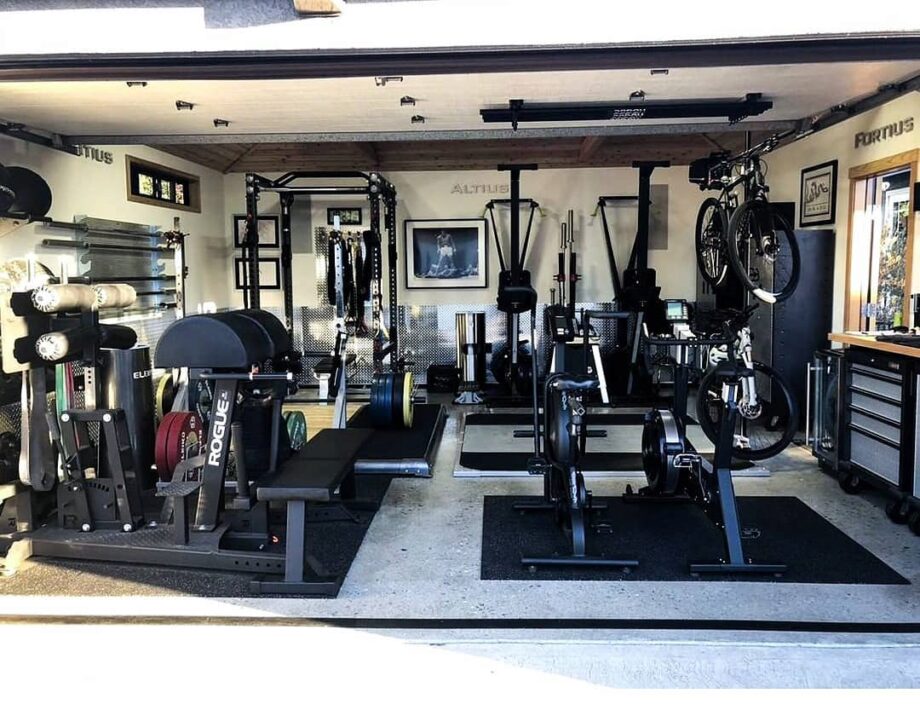 Why You NEED a Home Gym
Let's first discuss why you need a home gym. Although I say need, it's really more of a want. Nobody NEEDS a decked out gym in their home, but you also don't need to save time, or lose weight, or do just about anything else.
Deciding to create a home gym, is less about need and more about wanting to optimize your life.
The goal for everyone reading this should be to achieve your best possible self. Anything and everything that helps you get closer to that goal should be explored. One of the greatest things I've found for myself and others I've helped is that starting a home gym does much more for you than simply give you a place to workout.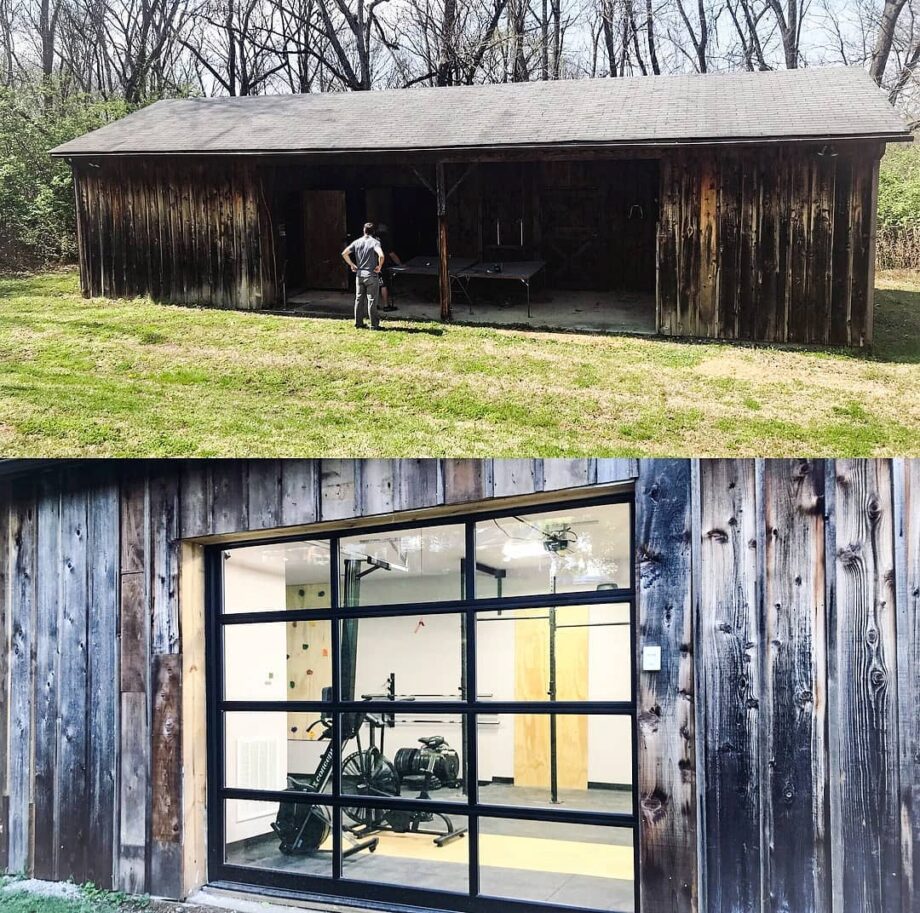 A home gym…
increases your resolve by forcing you to often workout alone
strengthens your body to take on tasks you previously could not
improves the way you look, thus growing your self-esteem
gives you more time to do the things you'd like to do, or simply train more
will afford you more opportunities to workout, even if for just 15 minute
I seriously could go on and on about all the advantages of a home gym. Not only does it give back to you, but it also allows you to give back to others by allowing friends and family to train with you.
I've had some of the best training sessions grinding it out with people I hardly knew, but they had an interest in working out in my garage so I let them.
Want to increase your friendships? Get a home gym. Want to improve your relationship with your spouse? Get a home gym. Want to get bigger, stronger, and faster? Get a home gym.
Now, you may be thinking, a home gym sounds great and all, but can't I get strong by spending less at a commercial gym?
Home Gym vs. Commercial Gym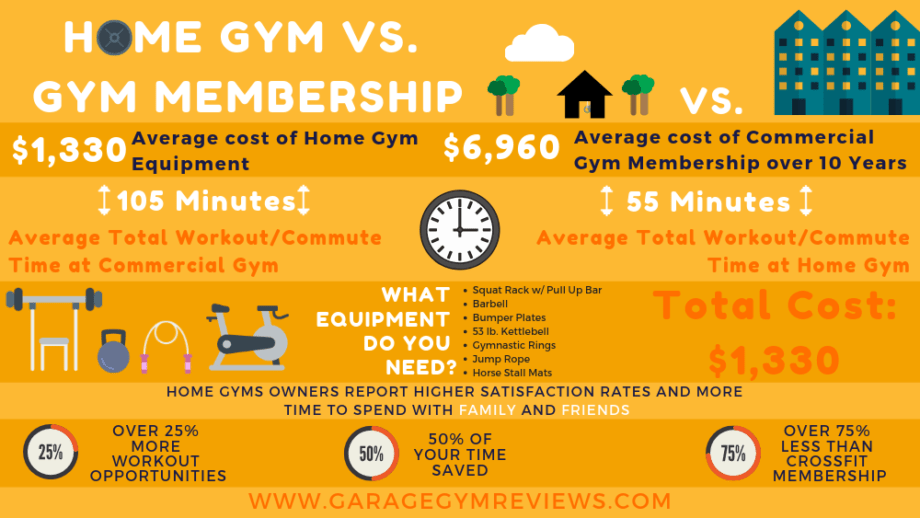 Here's what a typical trip to the gym looks like for most people:
Change into clothes
Pack up all of the stuff needed into agym bag including supplements and shakers
Get in the car and drive to the gym
Warm-up and wait for the guy doing curls to get out of the only squat rack in the gym
Have the annoying guy who only goes to the gym to socialize come up and ask your opinion on the weightlifting shoes, like the Nike Romaleos 3 versus no shoe debate even though he doesn't even lift
Mix your protein shake
Drive home after a 2-hour workout that could have taken 45 minutes
Does that sound familiar?
Not only did you waste an exorbitant amount of time, but you also had to do things you'd rather not, like talk to Mr. No-Lifty All-Talky guy.
Here's how my typical training session goes:
Throw on some shorts (I rarely wear a shirt)
Head into the garage and warm-up how I want
Turn my music up to 11 and start putting in work
About an hour later I conclude my session, go inside, make a protein shake, and I'm done.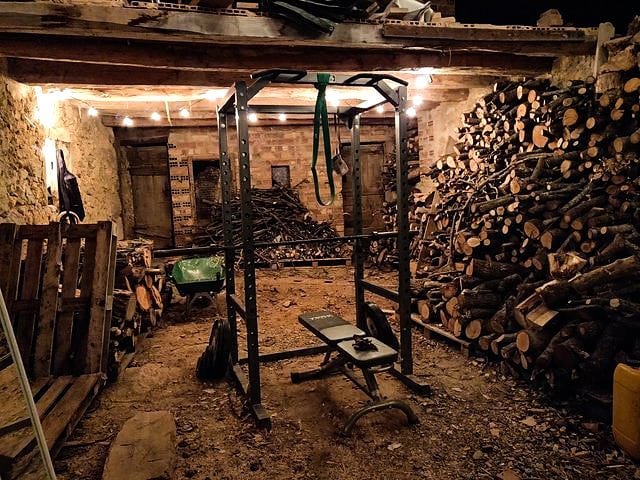 Not only am I able to work out how I want and when I want, but everything I need is right where I am; in my home.
Somedays my sessions will last upwards of 3 hours, and others will simply be 15-minute interval sessions. It doesn't matter because I'm not wasting any time driving, waiting, or anything else. All of my effort and time is going directly into the goal of getting bigger, stronger, and faster.
Now, although I absolutely love training with the training partners I have, I also like getting in sessions on my own.
This is another advantage of a home gym, building mental toughness.
You see, many people train on their own. If you go into your local globo gym, you'll find lots of people slaving away, BUT they're training in the company of others.
When you're in your home gym, you're truly training alone. There's no one you're trying to impress, no one to motivate you, and no one to make sure you're sticking to your goals. You are in control of your destiny.
For many, this is daunting and the reason they avoid having a home gym. But, if you stick with it for a couple months, you quickly realize you were missing out on one of the best reasons to train alone. Building the fortitude to train on your own takes time, but is one of thebest things I've gotten out of my home gym.
If you can force yourself to train alone when you don't want to, you can do just about anything.
The next question that often comes up is, okay, having a home gym sounds ideal, but how can someone possibly afford it?
Cost of a Home Gym vs. Commercial Gym
A home gym can certainly be costly to start, but that doesn't mean it has to be.
Many people start with the essential items, or just make what they need and buy as they go.
Before I detail the typical costs of a home gym, as well as what I spent on mine, I'd like to talk about the costs of a commercial gym.
Commercial Gym Cost
According to StatisticBrain.com, the average gym membership cost in America is $58/month (and that study was done in 2013.) That's $58/month you're shelling out to usesomething in which the only thing you get in return is a place to workout.
Sure, many commercial gyms have hot tubs filled with all sorts of diseases and cardio rooms in which more TV is watched than work done, but overall, what you get is a place to workout.
If you stop paying for the gym, you're no longer able to use it. It's as simple as that.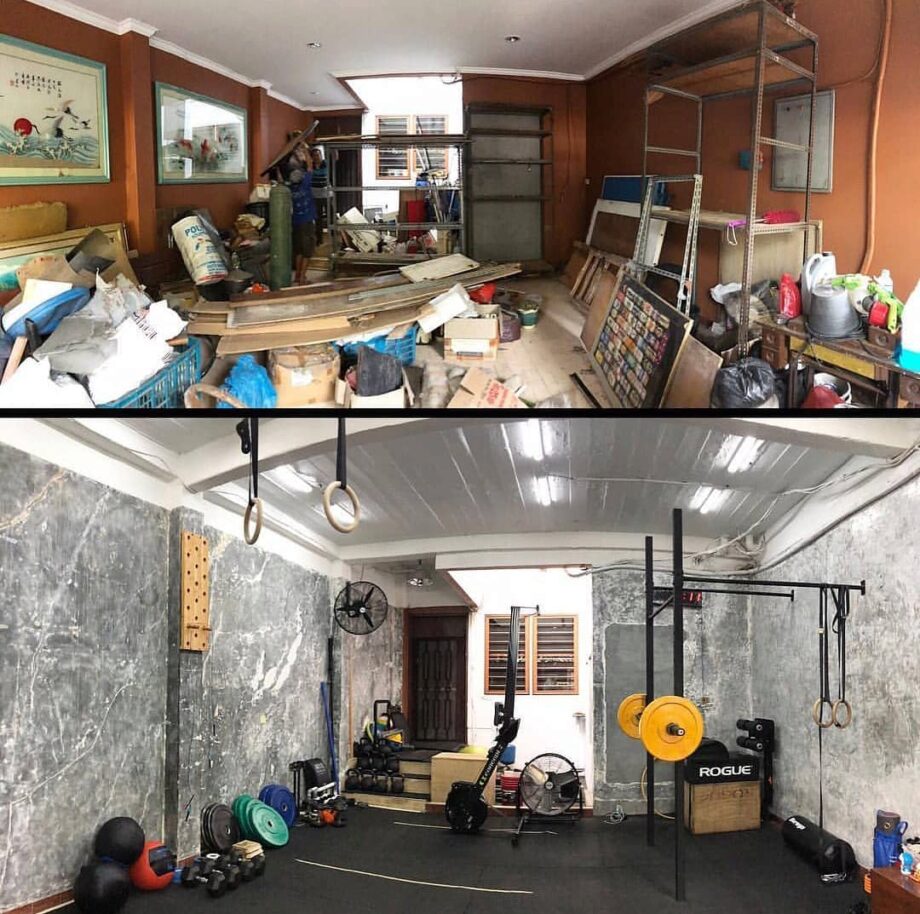 Over a years time, taking the 2013 average of $58/month, you would spend just shy of $700. Over a decade, you'd pay $6,960, and that doesn'teven factor in things like inflation and the rising costs of gym memberships. It also doesn't factor in any opportunity costs spent by wasting time, as well as the cost of gas for your commute.
As you can see, you're paying a lot of money that could be used elsewhere. But, not to go on too much of a rant, that's typical of our society. Get a car payment, instead of saving. Finance that thing you want but don't need just so you can have it now.
I have no statistics on this, but I would guess that Home Gym owners are typically much better with their money than those who spend $58/month at a gym.
Now, we also have the subject of CrossFit gyms/boxes.
This is an entirely different matter as the average cost for a CrossFit membership is $125/month and that once again was based on 2013 numbers.
So, that's $1,500/year and over a decade, that CrossFit membership would cost you $15,000!!!
Yikes!
But I can somewhat understand it. You get programming, coaching, and an environment that pushes you. Granted you could simply find an online coach and online programming for much less than what you're currently paying, but that's a different matter.
RELATED: Best Online Workout Programs
Home Gym Cost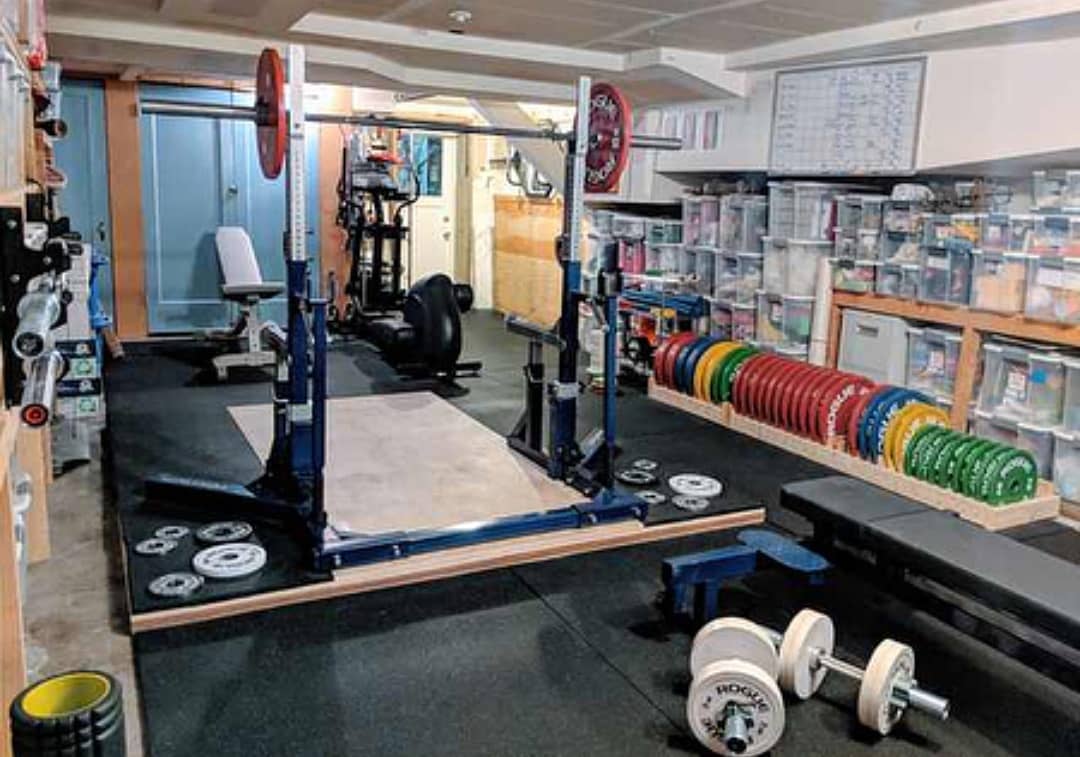 The cost of a home gym can vary so dramatically, it's a bit difficult to show an average situation.
However, I'm going to pick the equipment that I view as essential. These are items that a majority of people training will want to start with and then grow from there.
Barbell – $250:Rogue Bar 2.0 or Fringe Sport Barbell V2
Squat Rack with Pullup Bar – $445:Rogue SML-2 Squat Stand
Bumpers – $424:Fringe Sport 260 lb. Black Bumper Set
53 lb. Kettlebell – $63:Rogue Fitness 53 lb. Kettlebell
Gymnastic Rings – $40:Titan Fitness Gymnastic Rings
Jump Rope – $10: Survival and Cross Speed Rope
Two Horse Stall Mats – $80:Tractor Supply Horse Stall Mats
Total:$1,300.00
Now, granted you'll have a little bit extra cost for shipping and tax, but this is about what you'll pay.
This is for all of the items I think you NEED to start a home gym. These are the basics, but my goodness, the number of workouts you could do with just these items is out of this world. The only reason you would need more equipment is to provide some more variety in your training. Other than that, you don't need much else.
These items are also all brand new. Much of the equipment in my garage is from resellers on Craigslist where you can find absolute steals!
You also need to keep in mind that these items are yours. You're not renting the opportunity to use them like you do at the gym. You can do whatever you want with them including sell them for future upgrades.
What Equipment Should You Buy?
Trying to decide what equipment to buy for the place you will now spend more time in than any other in your house, AKA your home gym, can be a bit difficult at first.
What I suggest to most people is determining your fitness goals or the type of workouts you prefer and then basing the equipment around said goals/workouts. For instance, when I first started my home gym, I competed in CrossFit. Here is me doing an EMOM (Every Minute On The Minute) workout of clean and jerks and ring muscle-ups (yes, I did muscle-ups into my attic in my first garage gym.)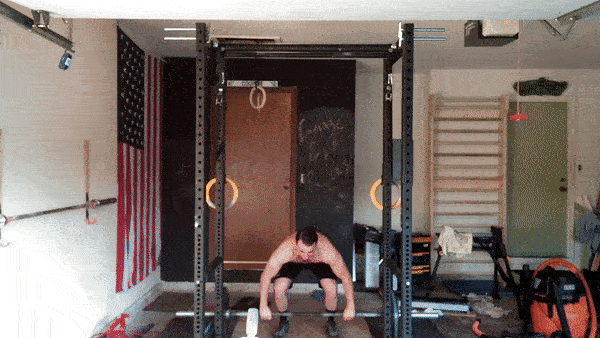 With all this said, a powerlifter (which is how I mostly train now) will use different equipment from someone who does CrossFit (lots of barbells and conditioning equipment) or Strongman (lots of DIY atlas stones and other gear) or Bodybuilding (lots of machines and ways to isolate various muscle groups.)
So, before you go and make a $10,000 order for equipment, decide your goals and training style.
Now that you've determined your training style, I'll recommend some things that we see in most home gyms. Again, the best home gym equipment may vary by person, but it's likely that some of these will find their way into your sanctum of strength.
Barbell
We likely get sent more photos/videos of home gyms than anyone in the world thanks to our large social media following. I love seeing setups, all of the differences between them, and what things are similar. By far, the item that we see more than any other in a home gym is the almighty barbell and this is for a very good reason. As I stated in an article I wrote for Mark Rippetoe at Starting Strength titled, 'The Barbell is King', I said,
"The barbell is simple enough that anyone and everyone could benefit from its use, yet effective enough that even the most advanced trainee should use it."
There are very few other pieces of fitness equipment that this same statement could work for. Now, as anyone who's followed me knows, I'm a big fan of the barbell and invest a lot of money in them. As of this writing, I own well over 50 Olympic Barbells (not because I'm a hoarder, but because I review them and like to have them to contrast with newer offerings) and have an ever-increasing collection.
I use the barbell for all sorts of things, but here are a few you've definitely heard of:
Squat
Deadlift
Bench Press
Overhead Press
Clean & Jerk
Snatch
Here are a few exercises that you may have never heard of or considered, but I do often:
Landmine lunges
Pronated Barbell Rows
JM Press
Jefferson Deadlifts
The benefit of a barbell is that it's relatively cheap to own (they're cheaper today than at any time in history,) they're incredibly versatile, and using incremental loading afforded by the combination of a barbell along with weight plates can get you incredibly strong and fit.
The barbell we recommend most often for most people is the Rogue Bar 2.0.
The Rogue Bar 2.0 is one of the most popular barbells in the world. Combining Rogue Fitness's attention to detail, outstanding customer service, and large manufacturing power, the Rogue Bar 2.0 can perform for nearly every movement or training style imaginable. Not too long ago a barbell featuring 190k PSI tensile strength steel, a bushing rotation system, and a high-quality knurl with a lifetime warranty would have cost you nearly $1,000.
Thankfully, due to the growth of home gym owners and the popularity of basic barbell training, there are now a seemingly endless amount of high-quality barbells for under $300. Although the Rogue Bar 2.0 is our current Top Pick for the best Olympic Barbellfor more people, there are many others worth considering.
If you want a bar primarily for powerlifting, we again, recommend a Rogue bar that is the general favorite among the community due to its price to features ratio called the Rogue Ohio Power Bar.
The Rogue Ohio Power Bar, also known as the Rogue OPB, has been the go-to power bar for most people for some time. Rogue has combined its large manufacturing power, attention to detail, and ability to create industry-leading products at great prices to create, in our opinion, the best power bar for any strength level. Whether you're a beginner learning the squat, deadlift, and bench or an experienced lifter, the Rogue Ohio Power Bar can handle whatever you throw at it. It is our top pick for the Best Powerlifting Barbellfor most people.
If you just want a cheap barbell that will get the job done, it is easy to order (thank you Amazon) and really doesn't break the bank then we recommend the CAP Beast Bar. It does have a low tensile strength of 110K PSI, but we've been using one for over five years as a beater bar for things like rack pulls and landmine work and it's still as straight as the day we got it. If you're squatting over 500 LB, we probably wouldn't recommend it, but for most people it would work just fine.
Weight Plates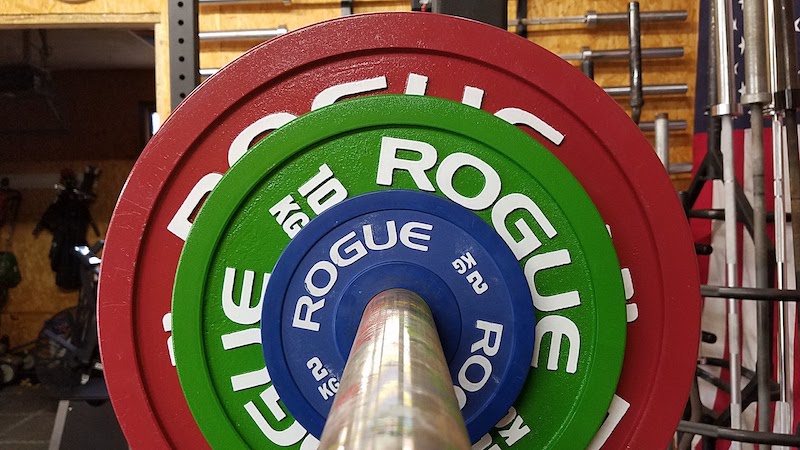 Although you definitely need a barbell, in order to maximize the effectiveness of said barbell, you're going to need some Olympic Weight Plates to slide onto the sleeves.
Weight plates come in two basic varieties:
Iron Plates
Bumper Plates
Iron plates are most often made of cast iron, but are sometimes machined out of steel if your goal is to have a perfectly calibrated set of plates. For most people, we suggest iron. The reason being? Iron plates are much cheaper than bumper plates.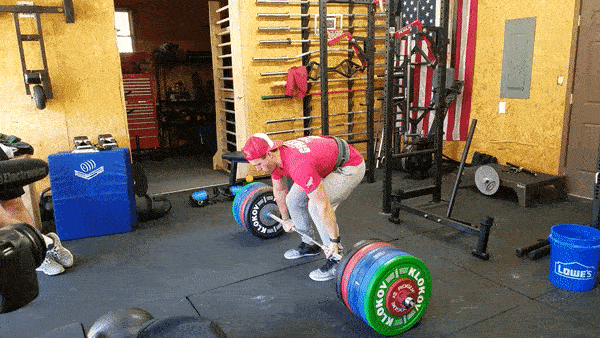 Bumper plates are most often made out of virgin rubber and as with iron plates, there are a lot of varieties. If you want to see our full thoughts on the best bumper platesto buy, check out my guide here. In addition to rubber, bumper plates are made out of urethane or even plastic for really light and really cheap plates.
Regardless of whether you choose iron or bumper plates, we suggest checking Facebook Marketplace or Craigslist before buying new. Although we don't necessarily believe with the argument that "weight = weight" because there are a lot of nuances between plates including durability, we do think that most home gym owners could get away just fine with buying what's available on the second-hand market.
Despite our recommendation, if you'd like to buy new plates, here are a few we suggest:
For those that simply want a cheap plate,the CAP Barbell 2-Inch Olympic Grip Plate is a best seller on Amazon with 500+ ratings and 4.5/5 stars. I have quite a few of these plates that I use on my Reverse Hyper and weight sleds just because they're cheap. They are a bit smaller than typical IPF approved weight plates, but not enough for it to matter in most garage gyms.
If you want to upgrade from a basic CAP Barbell plate, we suggest the REP Fitness Equalizer Iron Olympic Plates. We did a full review on the Equalizer Plates and we were honestly surprised how accurate and nice the finish was despite the low price. They're not as nice as some higher-priced plates like the Rogue 6-Shooter Olympic Grip Plates, but for the price, I think most people would enjoy having the lower-priced plates so they can spend more money elsewhere.
If you're looking for bumper plates, we suggest our top pick for the best bumper plates this year which are the Fringe Sport Bumper Plates. The Fringe Sport Bumper Plates are some of the best bang-for-the-buck bumper plates on the market. They come in a variety of styles, kilograms or pounds, have a high Shore A Durometer Rating which means a dead bounce, come with a 3-year warranty, and are priced, when shipping is considered, as well or better than just about everyone else. Universally, Fringe Sport is one of the companies least complained about by our readers for customer service and product expectations being met.
Squat Rack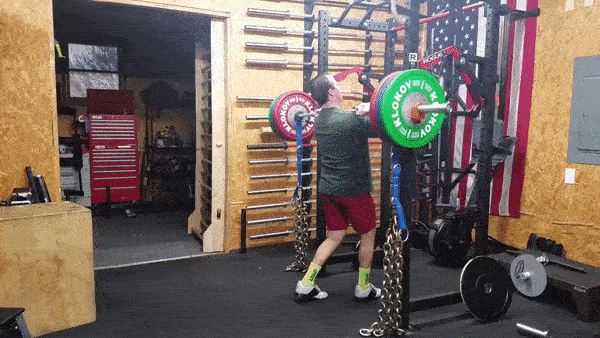 Once you have your barbell and plates, you're going to need a place to use them. Most often, the place that trainees spend most of their time in is the squat rack.
Squat racks range from small, independent squat racks all the way up to the six post, 108" tall monster power rack that currently occupies my garage. We've created a guide on how to pick a squat rack that readers have found helpful as well as our guide to the best squat racks (there's a lot of them.)
There are quite a few different types of squat racks, but the things we feel are most needed in a rack for home use is standard hole size and upright dimensions, a high weight capacity, and the ability to add accessories like pull-up bars.
We prefer the power rack due to the increased safety that comes from being enclosed in a squat cage as well as there being more uprights and holes to fill with attachments.
Rogue Fitness is generally making the best squat racks for most people, although they are definitely more expensive than the competition who are importing steel and racks. Rogue has three different lines of racks, the Infinity, Monster Lite, and Monster Series. Although we used to suggest the Infinity Line for most home gym owners, Rogue hasn't put as much time creating accessories and providing support for the line as of late, so we've since started suggesting the Monster Lite series of racks.
The Rogue RML-390F is one of Rogue's best selling racks due to it featuring all of the great things that come with the Monster Lite line but instead of having to be bolted into concrete or a weightlifting platform, it is free-standing. This rack is extremely heavy-duty, made in the USA, and comes in any color you want so long as that color is black (I've pleaded with Rogue to start offering it in different colorways but they've refused thus far.)
If you're short on space, then we suggest theRogue RML-3WC which is a folding squat rack that allows you to still park in the garage even if it's filled with gym equipment (this is sure to make your significant other happy.) This is yet another highly rated rack with a super high weight capacity, but with the addition of a wide range of colors and accessories.
Rogue is certainly not the only company making great squat racks, however. A very similar option to the Rogue Monster Lite series is the Rep Fitness PR-4000 Power Rack series which is very similar, except it's imported from overseas which drops the price pretty dramatically.
RELATED: Best home gyms
The PR-4000 combines excellent features, unlimited expandability, great quality, lots of customizability, and best of all, a great value. It looks and performs nearly as well as any rack on the market at a price that years ago would seem unfathomable.
If you just want something that's going to hold weight or you're a beginner trying to determine if you really want to workout at home, than the Titan Fitness T-2 Power Rack is worth looking into. It's not going to have the weight capacity of our other recommendations (700 LB weight limit) but it's available in both a tall and short version that's great for basement home gyms and it has Prime Shipping available on Amazon.
If the T-2 isn't a low enough price, then the absolute bottom of the barrel that we would recommend buying for safety reasons is the Fitness Reality 810XLT Super Max Power Cage.It's priced extremely low and does have a lat pulldown attachment that is a good option for those that would like one.
Weight Bench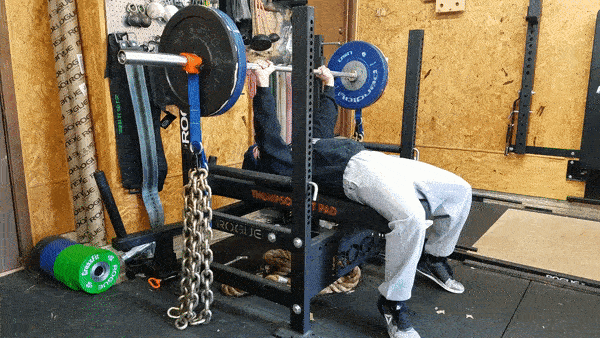 Now that you've got your barbell, plates, and a squat rack, the next logical choice is going to be a weight bench. The bench press is one of, if not, THE best upper body lift there is (although we actually prefer the overhead press) and although you could get away with doing floor presses, a bench makes it so much more comfortable and versatile.
Due to their price and ease of manufacturing, everyone and their mother is now making and selling benches. For most, a flat bench is good enough. Adjustable benches get expensive quick and there are many ways to turn your flat bench into a do-it-yourself incline bench.
We've gone into much more detail in our Best Weight Bench Guide, but here are some quick suggestions.
If you just want a flat bench to get by, the AmazonBasics Flat Bench is surprisingly good for the price.We actually tested and reviewed the AmazonBasics Bench to a much higher weight capacity than they suggested and still found it to hold up extremely well. It's under $50 with Prime Shipping, has a good height, average weight capacity for most users, and assembles quickly.
If you bench above 300 LB on the regular, we would suggest something more substantial (although it doesn't cost that much more) and that is theRep FB-5000 Competition Flat Bench.We've talked about the FB-5000 to anyone who would listen everywhere we have a voice because it's just that good of a value. When you factor in the number of great features and detailed thought that went into to the FB-5000 and compare it to the price point as well as the price point of the competition, it's no wonder that this bench received over 80% of votes when we asked the Garage Gym Community what the "best flat bench for most people" was.
If you do want to spend the money on an adjustable bench, we would suggest avoiding many of the really cheap options and going for something more substantial like the Rep AB-3000 FID Adjustable Bench. Rep is on the bench list quite often because frankly, they're making the best overall value benches currently available. It's obvious that the people behind Rep actually workout as their new product offerings are offering great features at a price point many others aren't able to hit.
Cardio Equipment
You've pretty much got everything you need for a home gym besides some miscellaneous items. Some decide to include cardio equipment in their home gym because they prefer it to doing long runs, bodyweight movements, or sprints outside.
If you're going to add cardio equipment to your home gym and you want it to be a "budget home gym" than we suggest avoiding a treadmill and either going with an air bike like the Rogue Echo Bike or the best rowing machine like the Concept 2 Model D Rower.
The Rogue Echo Bike is by far our favorite exercise bike to be found in garage gyms. Check out my in-depth Rogue Echo Bike review via video and multiple articles because we like it that much. For most of our readers, this is the bike we suggest due to its durability, warranty, availability, and ease of use. If you want to be absolutely smoked at the end of a workout without having to learn a lot of technique or put a lot of thought into it, the Echo Bike is king.
The Concept 2 Model D Rower is made in the USA, is considered the gold standard by practically everyone who's used one, and can be seen in nearly every quality gym in the world. The Model D Rower is perfect for athletes at all training levels as well. There are a ton of rowing machines on the market today (Concept 2 actually created the first rower) yet the Model D is still the best rowing machine ever created…at any price point. Yes, we don't believe there is a better rower at a price above or below. We also think the Model D is a great value for those in a home gym. If you decide you don't like it, you can always sell it for practically what you paid for it minus shipping, it's that sought after.
If you want something minimalist that also has a strength training component then we suggest a sled/prowler like the Rogue Slice Sled that doubles as a push and pull sled, is made from a single piece of steel, and is made to last. Your neighbors probably won't love you for having one of these, but your legs will (after a few days of the DOMs setting in.)
DIY Home Gym Equipment
I love Do-It-Yourself Projects. There's just something about working with your hands to create equipment that is going to in turn reshape your body.
There are quite a few different pieces of equipment you can make on your own, but here are a few tutorials that I've put together to help you on your journey.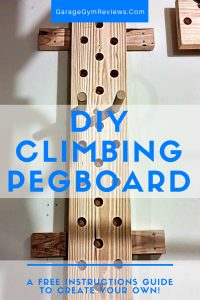 The Climbing Pegboard is the ultimate upper body muscle builder. Forget curls, forget rows, forget isolation. What you need is a healthy dose of pegboard.

If your primary focus is Olympic Weightlifting, you're going to need a platform.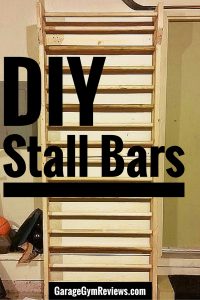 There's no better way to stretch and mobilize than with a set of Stall Bars. Enjoy this quick DIY guide.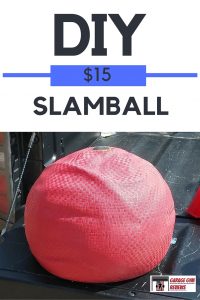 Build your own slamball that weighs up to 100 lbs. for less than $20.
Buying Used Equipment
One of the easiest ways to save money is through Craigslist.
The majority of items I've purchased for my personal garage gym were through Craigslist. Granted you may have to wait a while for the item you want to show up, but often the wait is worth it.
I'd suggest spending no more than 75% of retail, and for a lot of the items that have been used pretty heavily, quite a bit less than that.
If you're willing to have patience, you can without a doubt come a way a winner.
Where to Put the Home Gym
This is often the next question.
"Coop, all of this equipment looks great, and I know I could save money, but where do I put it?
This can be difficult to answer because unfortunately, not everyone lives in an area where they can have a two-car garage like me:
Although a garage is the ideal place for a home gym, there's no reason you can't put it elsewhere, especially if you don't plan on dropping weights.
Jujimufu, the craziest guy in the fitness industry (seriously, check out his Instagram) has carved out a space next to his kitchen in his 2-bedroom apartment and placed a Rogue RM-6 Squat Rack: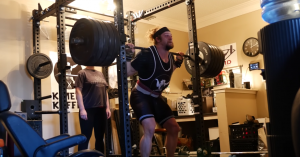 There are all sorts of places you could put your home gym; it's really only limited to your imagination.
One option is to turn a storage unit into a gym. This is has been written on pretty extensively, but if you split the cost of the unit with friends, you could get an awesome, secured space for next to nothing.
One easy way to get inspiration is to follow Garage Gym Reviews on Instagram.
Every week, I post a #GarageGymoftheWeek that one of my followers has sent in. There's no better way to see all the types of gyms than like this. Here's one of my favorites: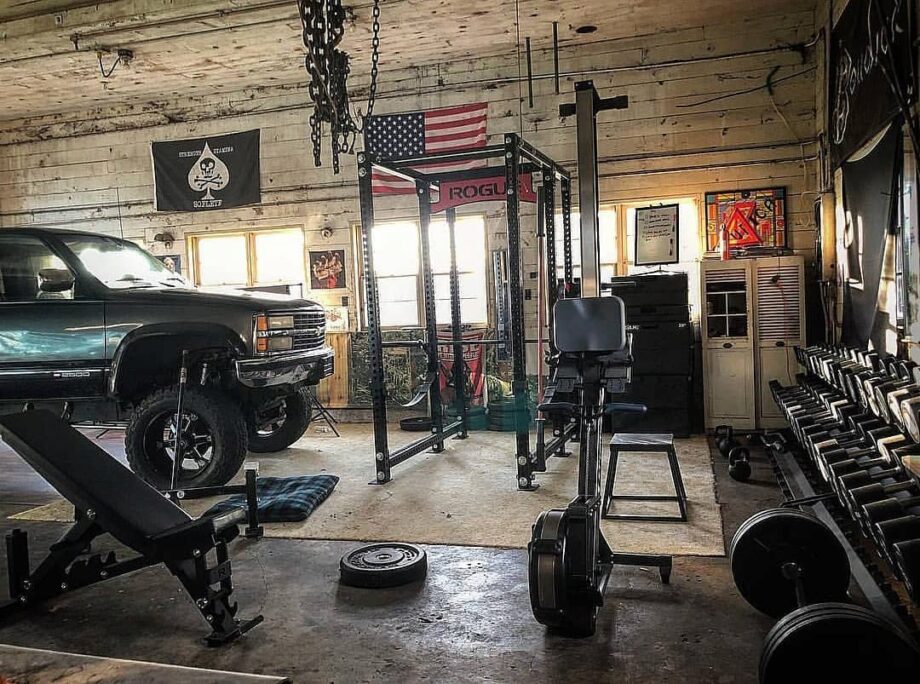 What to Do Next
If I haven't convinced you by now that you not only should have a home gym but that it's also achievable, then I don't think I ever will.
If you need more inspiration check out the interview I did with Jujimufu here on his apartment gym as well as this detailed write-up on Navy Seal Vet Jocko Willink's garage gym.
Now, although I've discussed in great detail all of the equipment that you should purchase, you could actually just get started with nothing.
Bodyweight training is some of the most practical training styles there is. If you can't move your own body, what's the point in moving other objects like barbells and adjustable dumbbells? Although I'm not a huge fan of the program, P90x has gotten lots of people to lose weight and gain some muscle without having to pay a gym membership. If that's your only option, then do it!
One thing I would suggest is to sign up for our newsletter. This is where I release new articles, deals on equipment, as well as giveaways… and it's completely free.
So stop making excuses and start making changes. Not only will you not regret making the transition