We test and review fitness products based on an independent, multi-point methodology. If you use our links to purchase something, we may earn a commission. Read our disclosures.
You know that old saying "If it ain't broke, don't fix it?" Yeah, it doesn't seem like many people follow those wise words anymore, as you can find revamped versions of high-quality exercise bikes, cars, and, of course, movies.
The Peloton Bike, for example, is still considered by many to be the best exercise bike on the market today. So is there any reason to upgrade and get the Peloton Bike+? And what's the difference between the two anyway?
Our Peloton Bike vs Bike Plus comparison piece looks at the key differences between these two indoor cycling bikes, and we'll let you know whether we're fans of the original or if the sequel is worth checking out.
Editor's note: Peloton in May 2023 announced a voluntary recall of all original Peloton Bikes sold from January 2018 to May 2023 because of a defect with the seat post that causes it to break while in use. Peloton has identified 35 reports of broken seats, resulting in 13 injuries including a wrist fracture, lacerations and bruises.
The original Peloton Bike can be identified by "its PL-01 model number on the label located on the inside front fork (near the flywheel), the red 'P' logo followed by the white-colored' 'Peloton' brand name on the Bike's frame, and by its non-swivel display."
If your bike is impacted or if you have any questions, call Peloton's support team toll-free at 866-679-9129 from 6 a.m. to 12 a.m. ET, 7 days a week or by visiting onepeloton.com and clicking on Product Recalls at the bottom of the page.
We've Tested a Pele-Ton of Exercise Bikes
The Garage Gym Reviews team is a tour de force when it comes to trying out and reviewing fitness equipment, and when it comes to exercise bikes, we've pedaled on everything: from Peloton, all the way to the best budget exercise bikes that cost less than a Michelin-rated dinner, and even those easily available on Amazon. So we have some experience when it comes to finding what works best for you, and what type of equipment isn't worth the hassle.
And we're not just fitness fanatics who enjoy riding bikes (though we do love them). We're also certified personal trainers, CrossFit coaches, and competitive athletes who have many years of combined experience in the fitness industry. We're the experts you're looking for.
Quick Look: Peloton Bike vs. Bike Plus
The Original
The Sequel
The original Peloton Bike was released in 2014, and for many years was the studio cycling bike used in commercial and home gyms. And when people had no choice but to do home workouts for months on end, the brand's popularity skyrocketed thanks in large part to their live and on-demand classes offered through the Peloton app.
The Peloton Bike+ launched in September 2020 at a time when demand for home gym equipment was at an all-time high thanks to the COVID-19 pandemic (it's a different story now, and Peloton has had to decrease production and cut the price of all of its products).
RELATED: Peloton Bike Plus Review
The Bike+ is, for the most part, the same stationary bike as the original Peloton with three main exceptions. The first is that it has a larger screen (23.8 inches, compared to 21.5 inches on the first model) that rotates 360 degrees so you can follow off-bike workouts. The original Peloton only tilted up and down and made it harder for those doing strength and conditioning or yoga workouts off the bike.
The Bike+ also has a better audio system, and comes with automatic resistance adjustment that allows trainers to set the resistance for you in real time.
To get our full thoughts on what it's like to ride on one, check out our full Peloton Bike review.
Peloton Bike vs Bike Plus: Which Should You Choose?
Trying to decide whether to go with the Peloton Bike vs Peloton Bike Plus is a lot like trying to pick between a bowl or burrito at Chipotle. There's going to be some subtle differences between the two, but at the end of the day you're largely going to have the same experience.
RELATED: How to Choose an Exercise Bike
Oh, and one's going to be a little more expensive than the other. (As of this writing, the Peloton Bike is $1,195 and the Peloton Bike+ is $1,995.).
And considering the biggest differences between the two are the automatic resistance control (more on that later), a larger screen, and a slightly better sound system (the Peloton Bike+ has four-channel audio, which produces clearer audio than the Peloton Bike's two-channel rear-facing stereo speakers), it's a little difficult to justify the $800 price difference. But, certain people may disagree with us.
Here's who we think may be fine with the original Peloton Bike, and who might find the Peloton Bike+ worth the upgrade.
Who Should Buy the Peloton Bike
Those who want to spend less
People who primarily want to take cycling classes
Trainees who prefer adjusting the resistance on their own
Who Should Buy the Peloton Bike+
Those hard of hearing
People who want a swivel screen for off-bike workouts
Trainees who want automatic resistance control
Peloton Bike vs Bike Plus: Specs
| | | |
| --- | --- | --- |
| | Peloton Bike | Peloton Bike+ |
| Price | $1,195 | $1,995 |
| Footprint | 59″ L x 53″ H x 23″ W | 59″ L x 59″ H x 23″ W |
| Weight | 135 lbs | 140 lbs |
| Display | 21.5" touchscreen | 23.8" touchscreen |
| Pedals | Delta-compatible aluminum pedals | Delta-compatible aluminum pedals |
| Connects to Fitness Trackers? | Yes | Yes |
| Seat Adjustment | Horizontal and vertical | Horizontal and vertical |
| Max User Weight | 297 lbs | 297 lbs |
| User Height | 4'11"-6'4" | 4'11"-6'4" |
Workout Experience
To be honest, we haven't tested the Peloton Bike+, but in all of our research, it appears to be a very similar bike as the original Peloton. Both have the same flywheel weight, magnetic resistance, resistance levels, pedals, and motivating instructors, so we have to imagine riding on the Bike+ will feel the same as the Peloton Bike.
The biggest difference between the two is the automatic resistance control, or auto-follow function, which we've experienced on the Echelon Smart Connect EX-3 bike. During live classes and on-demand workouts, a trainer can automatically adjust the tension so you don't have to touch the resistance knob.
This can be convenient for people who feel they need to keep their hands on the handlebars at all times, or those who just enjoy the convenience. There's a little bit of a jolt when the resistance adjustment kicks in, but nothing that should disrupt any experienced indoor cyclist.
If you find the trainer puts the resistance too high or low for you, you can simply turn off this feature and adjust the resistance yourself.
Display
The original Peloton Bike comes with a 21.5-inch HD touchscreen that tilts, whereas the Bike+ has a 23.8-inch HD touchscreen fully rotates so you can easily follow any off-bike workouts.
We've seen what a rotating screen looks like when we tested the MYX II Bike, and it's a great touch if you're someone who wants to follow Peloton classes like Bootcamp, strength and conditioning, pilates, or anything else that doesn't use the bike.
But if you're someone whose primary focus is cardio, or you plan on getting your strength and conditioning workout in some other way, the rotating screen may be unnecessary (it does have an anti-smudge coating on it, which is nice but not the most important thing to look for on an exercise bike).
The front-facing camera on the Bike+ is also slightly nicer (by three megapixels), but that's only important if you take advantage of the video chats you can do through the bike's screen.
Both bikes also have Bluetooth connectivity to connect headphones (there's a headphone jack for those without wireless earbuds), heart rate monitors, and other devices. The display is also where you can access class leaderboards, and your workout metrics.
It should also be noted that both bikes come with a port to charge your phone or other devices, but the Peloton Bike has a USB plug and the Peloton Bike+ has a USB-C. You should check which one your phone has to make sure it's compatible with your bike.
Using Fitness Trackers
It used to be that the Peloton Bike+ was the only one that connected to an AppleWatch via Apple GymKit, but Peloton recently allowed GymKit integration with all of its products. You can also use other fitness trackers to record your workout statistics.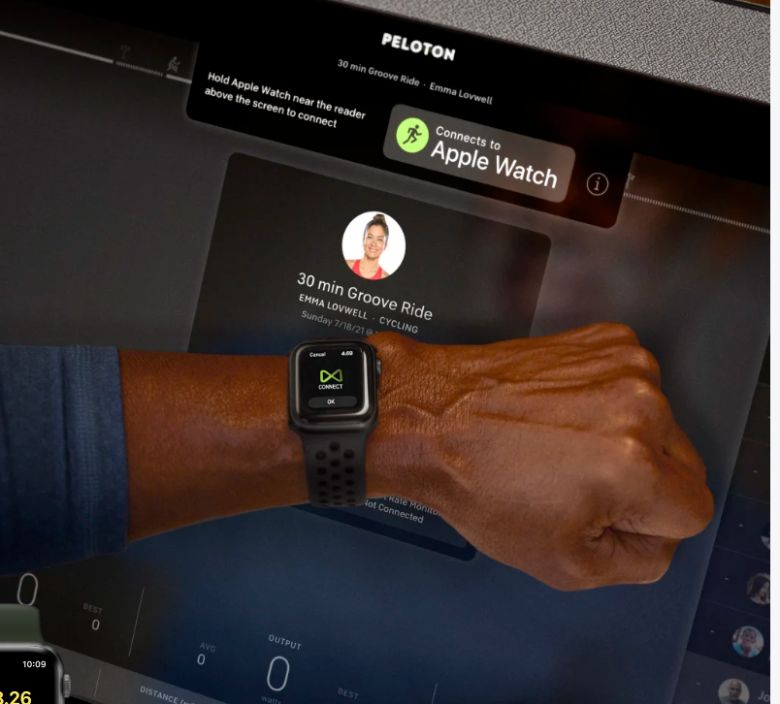 All-Access Membership
Peloton's all-access membership (which costs $39 per month) allows you to have unlimited profiles on all Peloton devices, lets you choose from any workout you want, and allows you to take part in special competitions and events against people from all over the world. You'll be able to take full advantage of the app on both bikes.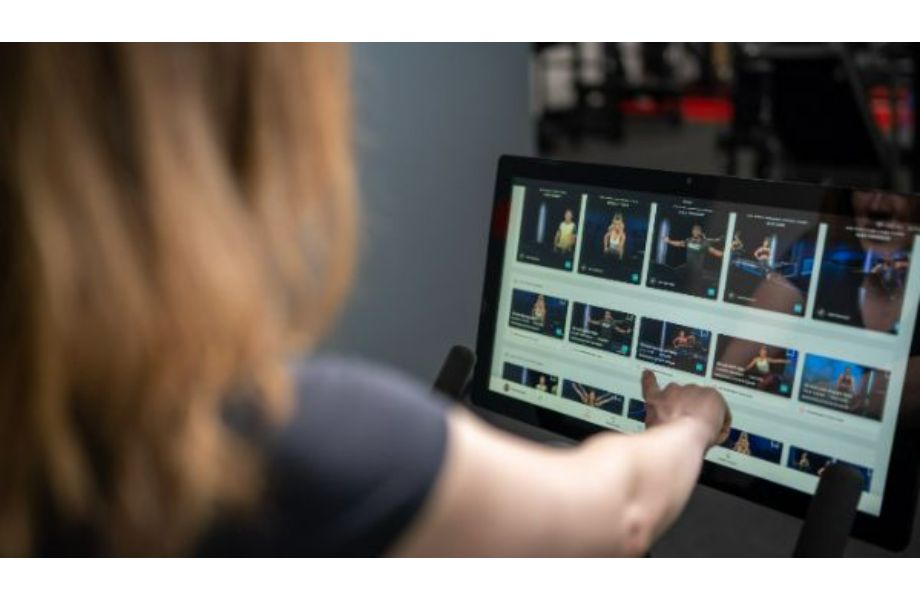 Financing, Warranty, Returns
Both bikes have the same warranty and return policy. You get ​​five years of coverage on the frame, and 12 months for parts and labor.
You can try out either for 30 days, and if you don't like your decision, you can return it for a full refund (minus shipping and handling).
Financing plans for the original Peloton start at $38 a month, and the Peloton Bike+ starts at $47 per month.
Peloton Bike vs Bike Plus: Customer Reviews
Peloton Bike
As of this writing, the Peloton Bike has a 4.8 average rating, out of 5 stars, with more than 19,600 reviews. Most reviewers said they bought it to do at-home workouts during lockdown, and it's beloved by both new indoor cyclists and longtime enthusiasts.
The negative reviews about the original Peloton mainly center around the bike's poor durability.
Peloton Bike+
The Peloton Bike+ has a 4.7 rating, out of 5 stars, with around 2,000 reviews. Many who had the first Peloton Bike said the upgrade was well worth it.
There were several reviews, though, that stated the bike broke shortly after being delivered.
Peloton Bike vs Bike Plus: Which One Do We Recommend?
So is the Peloton Bike+'s higher price tag worth it in the end? The answer is yes, but only if you're a fan of good technology, think you'll take advantage of off-bike workouts, or just want the best-of-the-best.
If you're simply looking for a good exercise bike that comes with high-quality programming, the OG Peoloton is good enough and, right now, is the most affordable smart exercise bike you can get from any brand.
If you're not sure on either, you can check out our best Peloton alternatives for an exercise bike that works for you.
Peloton Bike vs Bike Plus FAQs
What is the difference between Peloton Bike and Bike Plus?
The Peloton Bike+ is slightly taller than the original Peloton Bike (by six inches), has better technology features, a larger screen that fully rotates, and comes with optional automatic resistance control for live classes. Other than that, the two bikes are largely similar in functionality. 
Is it worth it to get the Peloton Plus? 
Weigh these factors when purchasing your new bike: If you're just someone who wants a high-quality exercise bike with good programming, the original Peloton Bike will do the job. The Peloton Bike+ is for people who appreciate better technology, and want a screen that can rotate during off-bike workouts. 
Can you watch Netflix on Peloton? 
Yes, Netflix is one of the third-party apps that you can use while riding your exercise bike.