We test and review fitness products based on an independent, multi-point methodology. If you use our links to purchase something, we may earn a commission. Read our disclosures.
For those who served our country, here's a little token of appreciation: A comprehensive guide to the best discounts for your home gym.
Many of us are able to enjoy our home gyms in peace because of the brave servicemembers who fight to ensure our freedom. To those people, we offer our sincere thanks and gratitude for everything you do.
To show our appreciation, we've taken the time to look through some of the best military discounts on home gym equipment out there. We've researched dozens of brands, from apparel to strength training equipment, to find out which ones offer a discount and how you can take advantage of it.
What to Know About Military Discounts on Home Gym Equipment
Step One: Ask. In looking up these discounts, we found out that some companies don't advertise their military discounts. But when we contacted a customer service representative and asked, they said there is one and that anyone interested in taking advantage of it would have to reach out to customer service with their military documentation to receive a code.
Step Two: GovX and id.me frequently offer sales on home gym and fitness equipment through their websites. If you have an account with either, browse the sites from time to time to find the best deals.
Step Three: Shop around major holidays, such as Memorial Day and Black Friday, for even more deals. We'll have a full list of our holiday sales pages at the bottom of this post.
Which Brands Have Military Discounts on Home Gym Equipment?
This list will continue to grow over time as we add more brands, so be sure to bookmark this page and come back when you're in the market for some home gym equipment.
2Pood: Looking to save some money on the official belt of USA Weightlifting? Reach out to their customer service department to get the code.
Adidas: Verify your military status at checkout to get a discount on some of the best apparel out there.
AtivaFit: Verify your identity and save 10 percent on already marked-down home gym equipment.
Aviron: Your rower can come with an undisclosed discount simply by emailing proof of identity to customer service. A code will be emailed to you.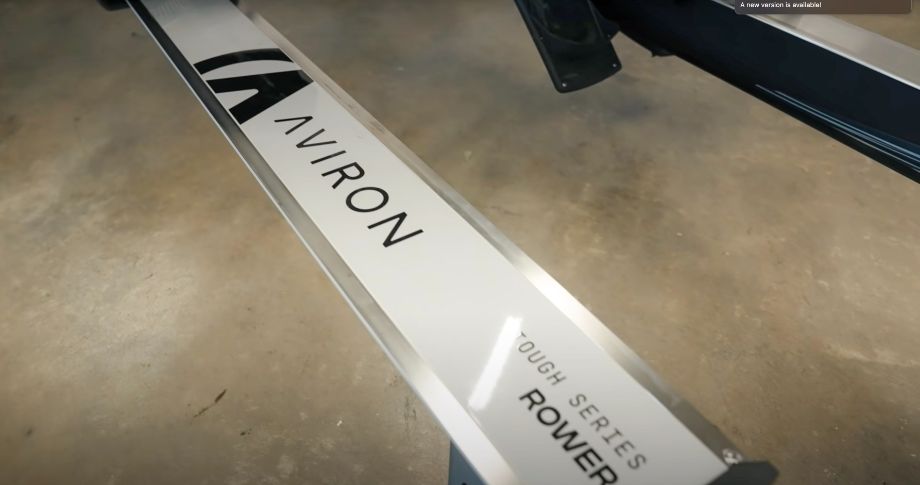 Bells of Steel: Verify your identity to get a discount code to save money on barbells, weight plates, and more.
Bowflex: Bowflex occasionally offers military discounts on some of its products through the ID.me website.
BruteForce: After confirming your eligibility through GovX, you'll get a code to save money on strength training products.
Echelon: Discounts on some of the best cardio machines can be yours by simply confirming your military affiliation through VerifyPass.
Ergatta: Send an email to info@ergatta.com to find out how to receive your discount on an indoor rower.
FitBench: The makers of one of the most unique weight benches offer 10% off their product if you confirm your identity through GovX.
FitnessFactory.com: Get 10% off all orders of strength training and cardio machines by using VerifyPass.
Force USA: Looking to add a quality machine to your home gym? Save 10% off orders over $500 through GovX.
Fringe Sport: Reach out via phone, email, or live chat to save money on most strength training equipment (does not apply to rowers, bikes, treadmills, and clearance items).
Get RXd: Send proof of service to sales@getrxd.com to get your discount code.
GoRuck: This veteran-owned company offers 15% off all gear, and 25% off any GoRuck events for those who confirm their status through GovX ID.
Griffin: Use Verify Pass to get 5% off squat racks, kettlebells, benches, and more.
Gym Next: If you're looking for one of the best gym timers out there, reach out to customer service to find out how to get your discount code.
Gym Reapers: Create a GymReapers account and verify your military status to get 10% off any order.
Huge Supplements: Supplement your savings by sending proof of service and receiving your code.
Hydrow: Add the Hydrow to your shopping cart, then use GovX to get your discount code.
Hylete: This apparel brand's Service League allows military and emergency personnel to save 30% on all orders.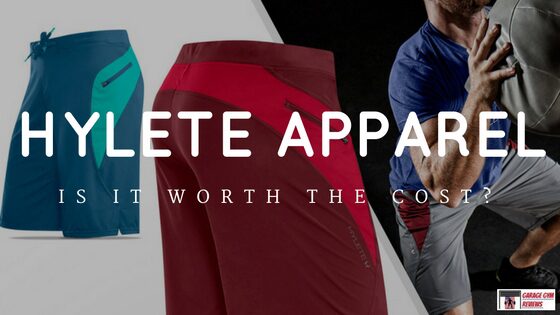 Ironmaster: Reach out to Ironmaster's customer service team before placing an order on strength training equipment.
Kaged: Save money on strength training programs and more by using GovX.
Lifepro: Get 10% off recovery gear or training equipment by emailing Lifepro directly.
Lululemon: – Get 15% off some of the most popular athletic apparel by creating a Lululemon account and sending in all necessary information
MIRROR: Email serve@mirror.co to save nearly $600 off the cost of the MIRROR smart home gym.
Myprotein: Active and retired service members get 45% off products sitewide by sending all relevant information to Veterans Advantage.
National Academy of Sports Medicine: Whether you're looking to change careers or want to expand your fitness knowledge, NASM offers 30% off select programs. All you have to do is contact them through their website.
Nike: Confirm your service to get a discount code that gives you 10% off any order. Code can be used once a week.
NOBULL: Use your ID.me account to get a discount code emailed to you.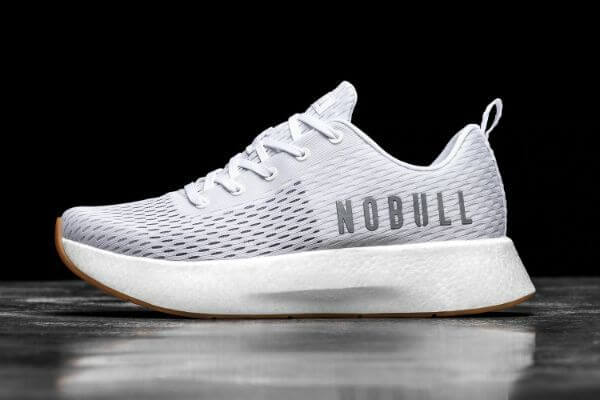 Nutrabolt: Get 30% off one of the most popular pre-workouts by creating a C4 account and verifying your service. (RELATED: Best Pre-workouts)
Onnit: Use ID.me at checkout to get 15% off all orders sitewide.
Reebok: One of the most generous military discounts, Reebok offers 50% off orders after you confirm your identity through ID.me.
REP Fitness: Use VerifyPass to get a code to save 5% off any order for an entire year—good for all REP Fitness products, with the exception of stall mats for home gym flooring.
RubberBanditz: Email RubberBanditz to get a discount off any resistance or pull-up band.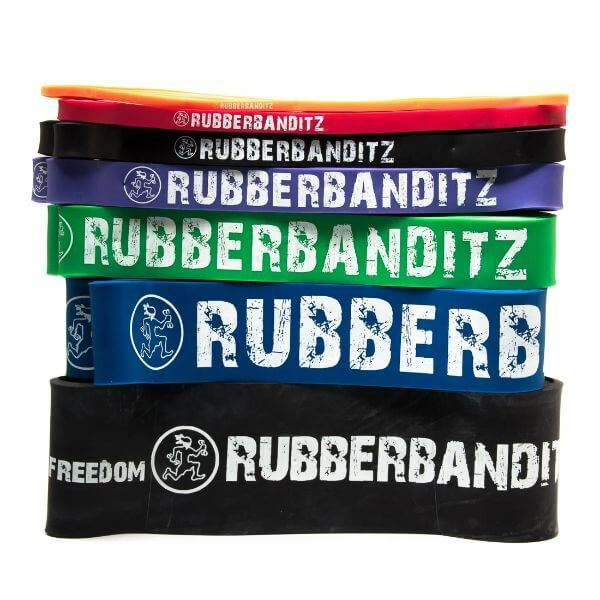 SMRTFT: Unfortunately, this discount doesn't apply to everything on the site, but you can still get 5% off SMRTFT Tactical Series, 50-pound adjustable dumbbells, dumbbell stands, and sports masks.
Swiftwick: Claim your discount through GovX for savings on some of the best athletic socks out there.
Teeter: To get 15% off some of the best inversion tables, send in proof of identity through VerifyPass.
Therabody: Create a Therabody account to get 20% off select recovery products.
Tonal: You can get $200 off one of the best smart home gyms by using VerifyPass.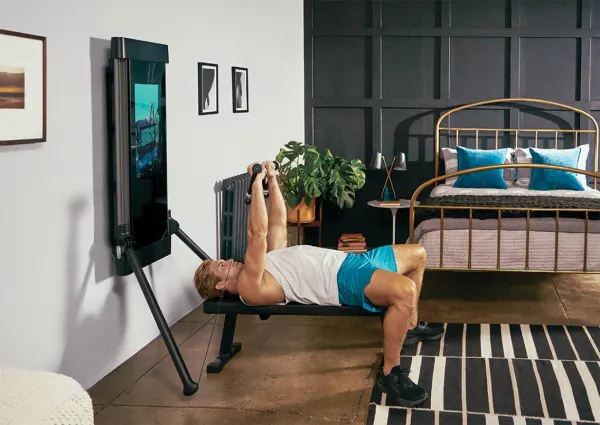 Torque Fitness: Send proof of service to Torque Fitness's customer service team to get 5% off any order.
TRX Training: Get 20% off TRX gear and accessories by using ID.me to confirm your service.
Under Armour: Choose "Military and First Responder" discount at checkout to get 20% off all orders.
Vital Proteins: Use VerifyPass to get a one-time discount code on any supplements. You can get a new code every 24 hours.
Vulcan Strength: Submit any necessary documentation through Vulcan Strength's website to get 5% off most orders (not applicable to Concept2 products).
Wright Equipment: Upload your military papers to get 5% off strength training equipment.
Xero Shoes: Use GovX to save 15% off any two items every month.
When Does Home Gym Equipment Go on Sale?
If you don't see your favorite brand here, there's a good chance they'll offer big discounts around the major holidays. Check out our holiday sales pages to find out more.
FAQs on Military Discount on Home Gym Equipment
Does Planet Fitness offer a military discount?
There isn't a corporate military discount for Planet Fitness gyms, but there is a possibility your local Planet Fitness does have a deal for active service members, veterans, and their families.
Does Rogue Fitness offer any military discount?
Rogue Fitness does not offer a military discount, but they give back to the military in other ways, such as by donating to organizations that benefit veterans who have returned home from combat.
Does Bowflex offer a military discount?
In our research, we couldn't find an active military discount for Bowflex products, but it's possible you can get one by reaching out to their customer service department or by checking ID.me or GovX for deals.
Does Titan Fitness do a military discount?
According to their website, Titan Fitness does not offer any military discounts.